Unlock your data potential
Powered by Norican Group, Monitizer® | DISCOVER is a powerful, easy to use platform that enables die casting foundries to access and analyse performance and operating data from any piece of equipment - including non-Norican equipment – wherever and whenever needed. Even if your equipment is not yet IoT enabled, it doesn't matter.
Track, troubleshoot, improve
This enables something special. With Monitizer® | DISCOVER StrikoWestofen customers can not only access complete process data (including data from legacy software systems) from different lines and foundry locations. You can also compare and contrast information to benchmark performance of different machines, die casting lines and production plants worldwide. Whatever you need is at your fingertips.
Detailed data analysis and easy-to-digest dashboards - tailored to monitor and present the KPIs that matter to you - make casts completely traceable, and troubleshooting performance-improving adjustments, simple.
Track KPIs over time. Spot when seemingly identical lines or sites are performing differently and understand why. Receive notifications when under or overrunning set limits. Intervene before unplanned stoppages and defects occur. It all adds up to less scrap, less downtime and optimised processes.
Collecting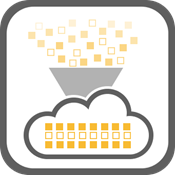 Our 'NoriGate' hardware collects, timestamps and encrypts data from any machine it is connected to before sending it to the cloud.

Centralizing and storing all data in the cloud enhances data accessibility.
Define user access with user management.
Easy export of data via RESTful API
Processing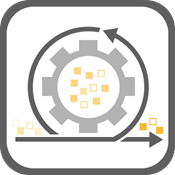 Mathematic calculations can be applied to any data to generate new meaningful data.
Specific KPIs can be calculated and stored as new data.
Visualizing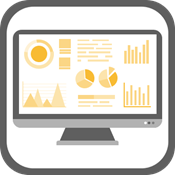 Quick and easy-to-read real-time and historical data access.
Simply create personal customized dashboards.
Design your own widgets.
Monitor and supervise process data and machine status.
Notifying
Define thresholds and receive notifications when exceeding or falling.
Monitor and supervise data automatically.
Notification via email or Slack (mobile app).
Alert only defined staff.
Monitizer® | DISCOVER for StrikoMelter
As soon as NoriGate technology is installed and connected to the internet you can easily access your StrikoMelter performance data via your browser using the Monitizer | DISCOVER platform. Create your own KPIs and display them in real time. Receive notifications in case of exceeding or falling short of specified limit values. Intervene before deviations or unplanned downtimes occur.
Here's just a taste of what you could see and do:
Ensure foundry managers and/or maintenance teams are notified immediately if furnace cleaning or charging times have varied from protocols, scenarios which – if unchecked - could otherwise result in unplanned downtime or reduced productivity.
Keep an eye on energy consumption, for instance through instant alerts linked to hot gas baffle closure during free melting. Automated reporting on free melting can also be set up to ensure your foundry manager can always check maximum savings are being achieved. In fact, with Monitizer® | DISCOVER for StrikoMelter you can set up automatic calculations to run constantly in order to better understand gas consumption over a set period of time, or overall energy consumed per shift.
Troubleshoot technical issues before they have a chance to develop. For example, by monitoring temperature ratios throughout the furnace it becomes easy to spot potential problems – perhaps a thermocouple

that is incorrectly positioned and requires attention to avoid unnecessary wear on the refractory. With Monitizer® | DISCOVER for StrikoMelter, your foundry manager will know the minute a reading is off so that necessary action can be taken.